Consumers & Homebuyers
Q&A: How much does the knowledge gap around home-buying affect the racial wealth gap?
September 30, 2021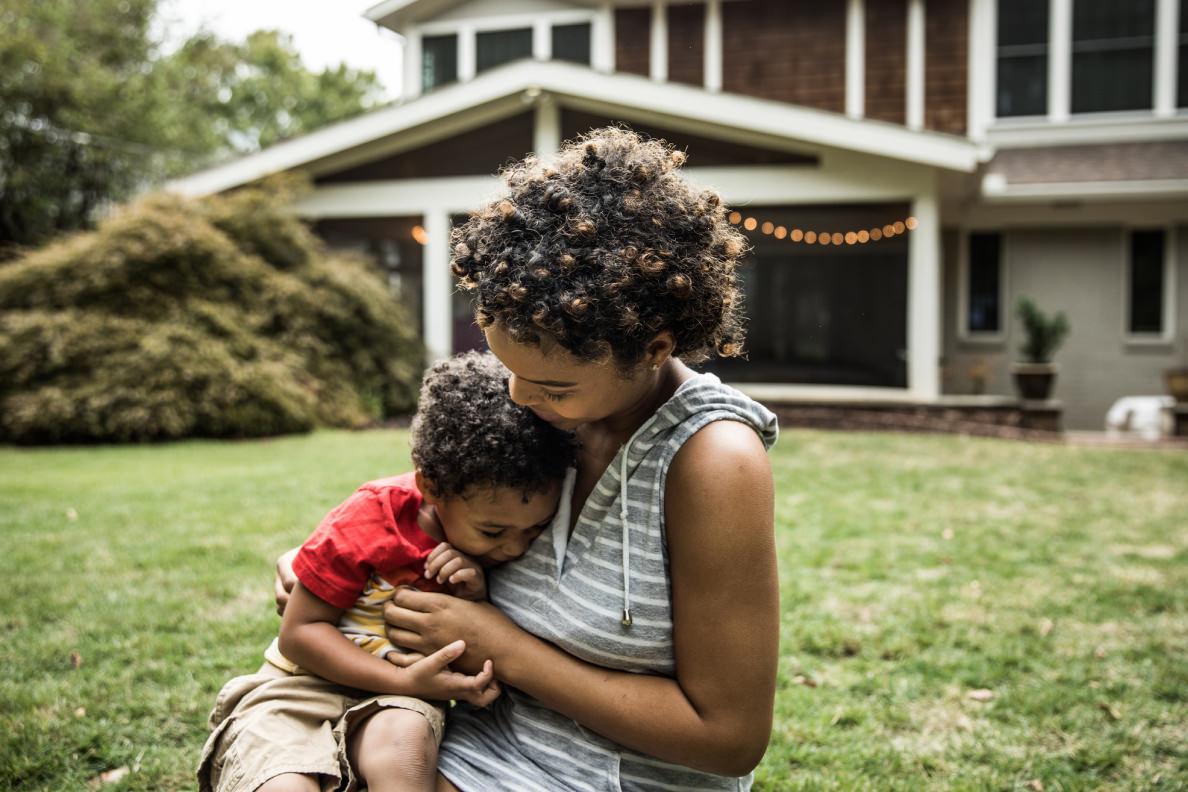 The National Fair Housing Alliance and Zillow discuss results of joint survey on the socioeconomic impact of the pandemic.
Earlier this year, the National Fair Housing Alliance (NFHA) and Zillow teamed up to survey 10,000 adults in 20 major metro areas nationwide on topics ranging from the socioeconomic impact of the coronavirus pandemic as it relates to housing to overall knowledge about home buying.
In addition to being more likely to report housing and economic challenges during the pandemic, Black and Latinx households were less likely to report feeling knowledgeable about key situations related to the home-buying process. Together, these two factors have the potential to slow progress to close the racial wealth gap.
Compared to white households, Black and Latinx respondents reported higher incidents of job and income loss, fear of housing loss due to eviction or foreclosure, and lower levels of technology and internet access during the pandemic. Black and Latinx households were less likely to report feeling knowledgeable about key situations related to the home-buying process, including topics such as down payments, the steps necessary to obtain a mortgage, and which financial programs and incentives are available to them.
Jen Butler, Zillow's senior director of Government and Community Relations, had a conversation with Lisa Rice, president and CEO of the National Fair Housing Alliance (NFHA), to dig into the results and discuss their implications.
Jen Butler (JB): The survey reveals an unfortunately familiar theme of disparate impact and inequality of opportunity. Could you share how the pandemic has amplified these challenges and NFHA's ongoing work to address them?
Lisa Rice (LR): The COVID-19 pandemic, and related economic crisis, has laid bare the structural inequities and challenges too many people face when it comes to securing safe and affordable housing. It has also brought into focus the nexus between housing stability and health, since access to stable housing in well-resourced communities was and still is a necessity for bringing the nation out of the crisis. The pandemic revealed stark disparities in who is contracting and dying from the virus, and in how those disparate outcomes are linked to housing security, residential segregation, place-based opportunities and other structural barriers. These differences are even more pronounced between homeowners and renters. Homeownership contributes to stability, safety and access to resources. At the same time, renters have faced a panoply of issues, including eviction and sexual harassment by their landlords. Where you live and your ability to obtain stable housing determines so much, including important outcomes like health, educational attainment, net worth and life expectancy.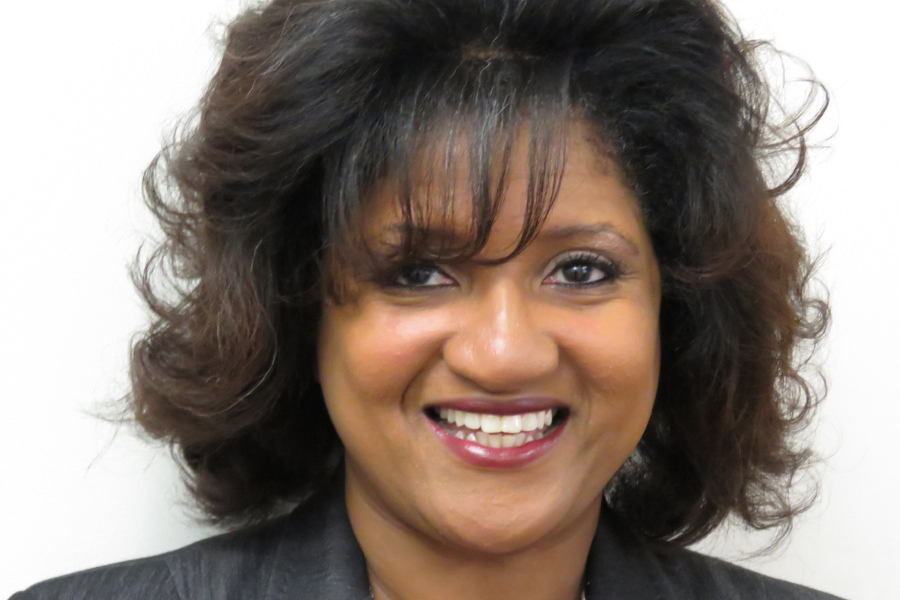 Throughout this pandemic, NFHA has steadfastly fought for policies and legislation to protect vulnerable individuals and families. Vaccines have opened the door to a possible return to some semblance of normalcy. Yet we are seeing that, because communities of color do not have the same access to health care services and facilities as White communities, Black, Latino and Native American groups are being vaccinated at lower rates. We want to ensure that systems are in place to support economic stability and prevent an uneven recovery after the pandemic. The devastation we saw in the wake of the Great Recession absolutely can't happen again. We're also being proactive and championing several initiatives, such as our Tech Equity and Keys Unlock Dreams Initiatives, to create equitable housing opportunities for communities of color.
"The Black-white homeownership gap is back to where it was in 1890. The devastation we saw in the wake of the Great Recession absolutely can't happen again."
JB: As we know from Zillow research, homeownership rates play a crucial role in closing the racial wealth gap. Can you tell us about the Keys Unlock Dreams Initiative and how this work is targeting ways to increase homeownership in communities of color?
LR: Keys Unlock Dreams is a three-year, 10-city national initiative with a primary focus on closing the racial wealth and homeownership gaps, removing structural barriers that perpetuate racial inequality, preventing an uneven recovery from the pandemic, supporting fair and affordable housing opportunities, and providing prospective home buyers with trusted resources and education. We're working closely with local, state and national groups to support sustainable housing options with an eye on creating 3 million net new Black homeowners by 2030 and increasing the Latino homeownership rate to 50% by 2024.
For most families in the U.S., home equity represents the largest portion of their net worth. Yet for millions of people of color throughout the nation, homeownership has been out of reach. Homeownership is unequally distributed. Disparities in homeownership rates — 74.2% for Whites compared to 47.5% for Latinos and 44.6% for Blacks — contribute to the growing racial wealth gap and the trend of rising economic inequality. The Black-white homeownership gap is growing. It is larger today — 29.6 percentage points — than it was when redlining was legal. In fact, the Black-white homeownership gap is back to where it was in 1890. Thanks to research from partners like Zillow and the Urban Institute, and advocacy efforts through the Black Homeownership Collaborative, we have the data and resources to make real progress.
JB: I'm glad to see that education is a key part of the Keys Initiative, given the gaps in knowledge the survey respondents reported. What are some things we can do to address this?
LR: It all starts with basic financial education, which unfortunately isn't prioritized in this country. Budgeting, credit, interest rates and how to shop for a loan are all foundational to home buying. Also, there is a lot of misinformation out there about down payment requirements, which can deter would-be buyers. Add this to those who come from generations of home renters and others who saw their parents impacted by the housing crisis over a decade ago, and we have a large number of young people who are unprepared or unknowledgeable about the home-buying process. Our Keys Initiative will provide important educational resources so consumers can easily access them. We are not reinventing the wheel; there are some great materials that have been produced by some of our partners. For instance, Zillow has resources on first-time home buyer assistance programs and grants, and a home-buying guide that provides important information to consumers. We also know that it takes a village to close the gaps, so we are also connecting consumers with trusted advisors like housing counseling agencies that can assist buyers with building their credit, educating them about the process or finding grants and down payment assistance.
I'd be remiss if I didn't also mention the fair housing component of home-buying education. It's critical that buyers know that they have a legal right to a discrimination-free buying experience and to whom they can report issues.
JB: That's a good segue to highlight the important role real estate professionals play in addressing homeownership and wealth gaps. What have you learned through your work on these issues that you want the real estate industry to know as it seeks to address these challenges?
LR: Real estate professionals need education every bit as much as consumers. Real estate agents are often the first stop for home buyers, and it's critical that they be knowledgeable about home-buying programs and incentives, and fair housing laws. Industry professionals must be made aware of the widespread bias that persists in lending and appraisals, and they must also be aware of their own implicit bias to avoid steering. To that end, there is a lack of representation throughout the industry. Real estate agents, lenders, appraisers and inspectors should reflect the communities they serve, and the industry as a whole is not keeping up with the shifting demographics of this country.
JB: Shifting gears, the gaps in internet and technology access reported were unfortunately not surprising. Zillow's recent Where You Live Matters research also found a lack of access to neighborhood amenities, like traditional financial services and health care, in communities of color. Why do you believe this problem persists?
LR: Earlier I mentioned structural barriers that perpetuate racism, some of which are referred to as modern-day redlining. Although laws may have changed, racial segregation endures. Communities of color, many of which were formed not by choice but by denial of opportunity, continue to lack access to the resources they need to thrive. In our country, place is inextricably linked to opportunity. So, not only are people segregated, but our resources are segregated. As a result, communities of color have less access to high-speed internet, and people who lack residential broadband services for reasons other than network availability are disproportionately people of color.
This problem persists due to lack of financial investment, lack of enforcement of the Fair Housing Act, lack of use of tools such as special purpose credit programs, and outright denial of existence of the problems, even in the face of clear research and data. I'm heartened by the current political and social will to confront these issues head-on.
JB: Zillow is proud to continue our partnership with NFHA to help inform the work ahead of us to address the inequities in the housing sector. What would you say to people who read this and want to get involved?
LR: We are thrilled to be partnering with Zillow and other industry leaders to close the racial homeownership and wealth gaps, and to create equitable and affordable housing opportunities. I would encourage anyone who wants to learn more and get involved to visit these resources:
Those who want to join the movement to expand equitable housing opportunities and close the racial wealth and homeownership gaps can become members of the National Fair Housing Alliance. We can't do this alone and we are stronger together.